Posted on Dec 13, 2014 under
Reviews
|
No Comment
This has been an interesting time to be a running blogger. I have been getting a lot of holiday gift guide requests from relevant and completely random companies. I've definitely found some products more useful than others, but it was still fun to try new things that I've never heard of or would have using unless I was actually sent them. Hopefully some of these last minute gift ideas will be useful.
Running Gear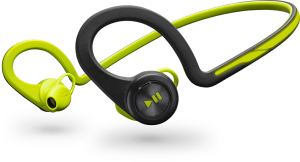 BackBeat FIT, wireless fitness-focused earbuds are ready for any workout fan, and the gift giver can be happy knowing that they offer safety features for outdoor athletes.
I've tested quite a few wireless, Bluetooth headsets before and these are hands down, the best ones I've used. There are a couple of criteria that make a good pair of wireless, Bluetooth headphones: weight, connectivity, usability, battery life, water/sweat resistance. These only weigh 24 grams, are very easy to connect to your device, wrap around the ear so they never fall off while in use and last up to 8 hours with constant audio status alerts of battery life. The most important feature for me is definitely weight and staying in my ears while in use. The Platntronics BackBeat FIT do all of that and more.
Buy now on Amazon. Read the rest of this entry »