A couple of months ago, I was sent a Teva 'care package' to help promote the company's new line of TevaSphere outdoor shoes. Although the shoes were excepted, everything else in the shipment was not, which included: a pair of TevaSphere Trail eVent shoes, a GoPro camera, a Camelbak Hydration backpack, a carabineer flash drive with TevaSphere information and visuals, and a Teva branded moisture-wicking tech tee. Definitely one of the best product review hauls I've ever received!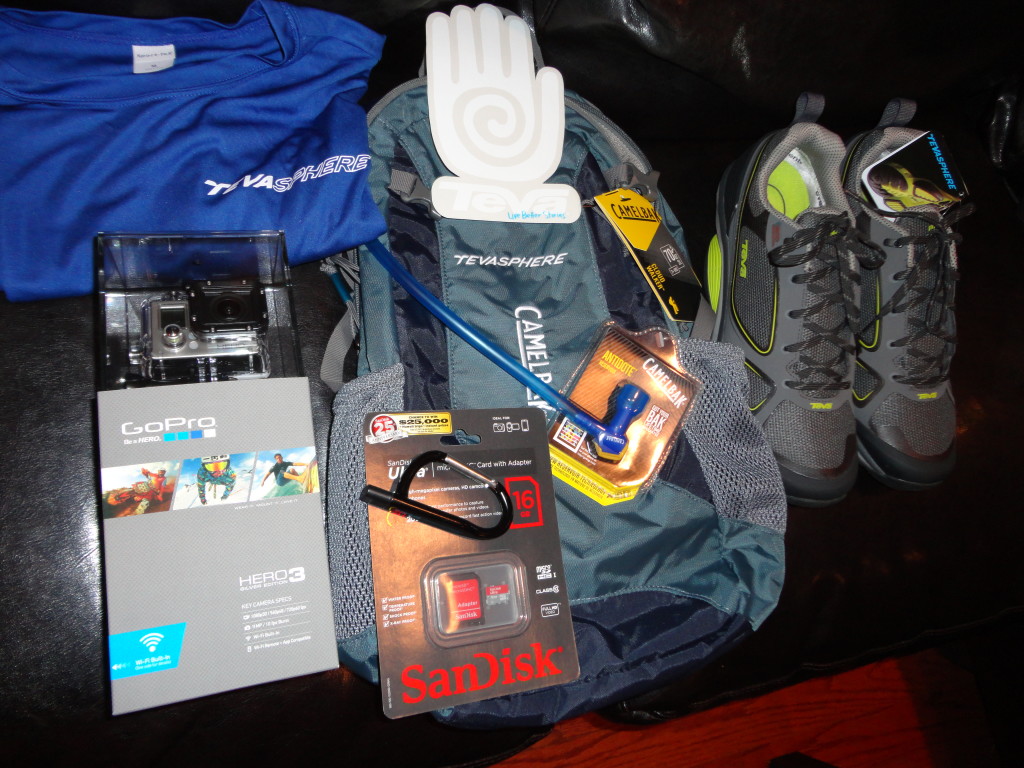 Teva is known for their popular outdoor sports sandals and have done a great job innovating that specific line of products since its introduction back in 1984. The TevaSphere collection of outdoor shoes looks to replicate that same success. These new outdoor, cross-trainer shoes sport some really cool, new features and technology. From Teva: "with a modular pod-based arch support system and a spherical heel, TevaSphere provides the stability and support modern outdoor athletes need while delivering the natural biomechanics and lightness of the minimalist footwear movement". The shoes also feature eVent breathable waterproof membrane, sturdy design and toe bumper for added protection. The outsole uses Spider365 rubber technology that provides excellent traction on various terrains.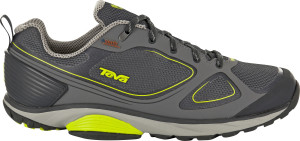 I've been on a few runs with the shoes so far, but I can definitely notice the support and cushion that these shoes have to offer. They're probably not made for high speed/mileage running, but they seem to hold up for shorter distance runs. What these shoes are great for is more outdoor, adventure type activities like trail running, hiking, backpacking, camping, etc.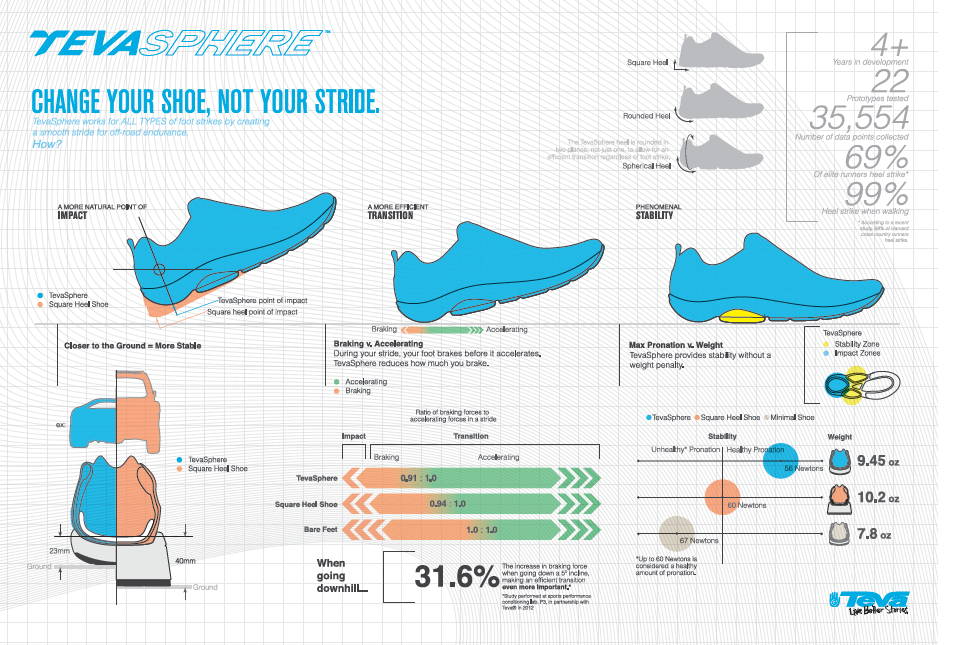 The TevaSphere shoes are encouraging what they're calling the an Unfollow philosophy, which celebrates nonconformity by encouraging people to take the lead, choose adventure over routine and discover how rewarding the unbeaten path can be. And that's exactly what I tried to do with everything in the package: put on my TevaSpheres and tech tee, go out on some outdoor adventures and capture those memories on the GoPro sports camera. You can check out some of the ways I used the GoPro in this post. Unfortunately, the most recent activity I tried to use the GoPro on was dirt biking, which ended in me hurting my hand, putting me out of commission for a few weeks. But once I'm clear to go out again, I'll definitely be lacing up with my TevaSpheres and see what adventures I can record with my GoPro!
 You can get 15% off a pair of TevaSpheres now until July 31st, just use the following discount code at checkout: TSBLOG-IZFA-YTMF-K46K-94DH