Posted on Sep 10, 2009 under
running
,
Trail
|
4 Comments
Here are a few pictures taken from the University of San Diego (UCSD) trails that I ran on a couple of weeks ago testing out my new Saucony ProGrid Xodus Trail Running Shoes. This is also the trail where I ran my first 5K race back in May.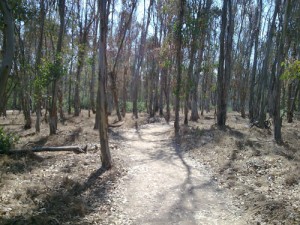 This is a really fun trail to run on with many different paths to choose from. There aren't too many hills, but a few here and there..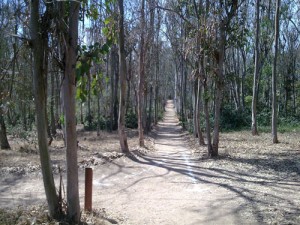 I really like this view of the trail since it looks like a tunnel when looking straight ahead.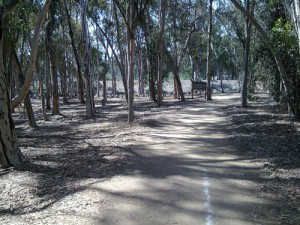 Looking up ahead, you can see the flags that were used for a previous race that just took place on this trail. Not sure if that's the start or finish line though.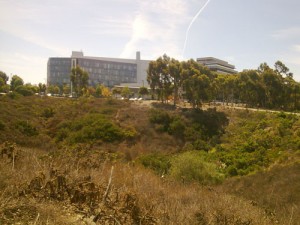 A view from the trail looking at some research buildings at UCSD. Lots and lots of trees on this campus!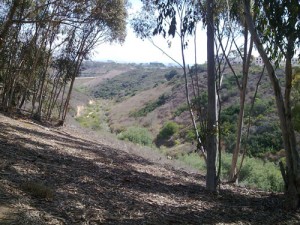 A view of what looks like canyons from the side of the trail. It would not be fun to fall into something like that.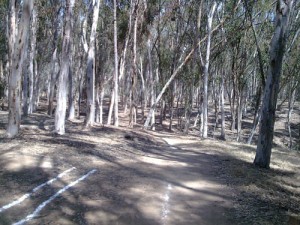 More trees. You can see chalk on the left side that race coordinators used to block off the wrong paths of the trail for their race. They also circled tiny holes on the trail to keep the racers aware of and avoid those areas.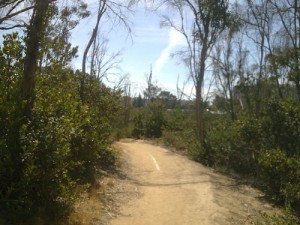 I think this is one of the hills that I ran on this trail, it doesn't look that bad though. The heat made this run a lot harder than it should have been..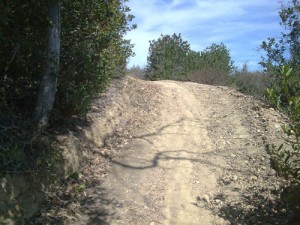 This one is definitely a hill! None of the hills that I ran were that long though. But it was pretty tough to run this part of the trail.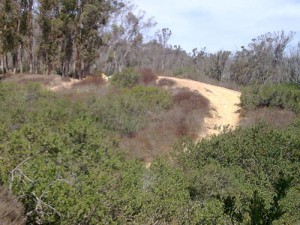 Another hill on another part of the trail from across the way, don't think I actually ran that part though.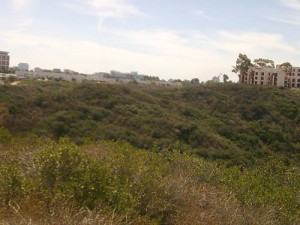 Another view of the college including dorms rooms of one of the six colleges at UCSD at the right.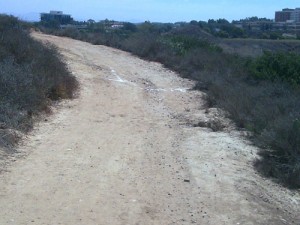 Another hill that I ran into while running on this trail. I think that is the one mile marker upside-down up ahead.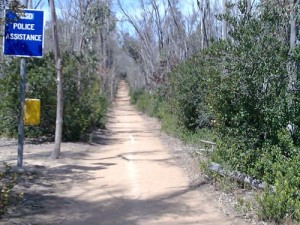 Another tunnel-like path on the trail, notice the UCSD Police Assistance to the left which is very helpful for runners who get lost and/or hurt while running on this trail. Wonder how it's powered though, I think it might be solar-powered! But that just makes night running that much scarier..