Posted on Apr 04, 2015 under
running
|
1 Comment
I never understood the importance of wearing the right pair of running shoes back in high school when I first joined the cross country team. I would just buy the cheapest or coolest looking shoes available. I didn't know that some were better fit for different types of runners! And that is probably why I was injured every year I ran in high school. It was not until just a few years ago that I was at a race expo and performed a gait analysis at the Brooks Running booth. At the time, they told me that I should be wearing stability shoes the help support my overpronation. And because of that recommendation, I had ran in 3 different versions of the Brooks Adrenaline GTS series shoes. Fortunately, I have not had any major injuries since high school (even from my 20+ mile runs, which I never did in high school). As a new member of the Running Buddies Team, I had the opportunity to perform this same test the other day at Road Runner Sports, using the Shoe Dog experience.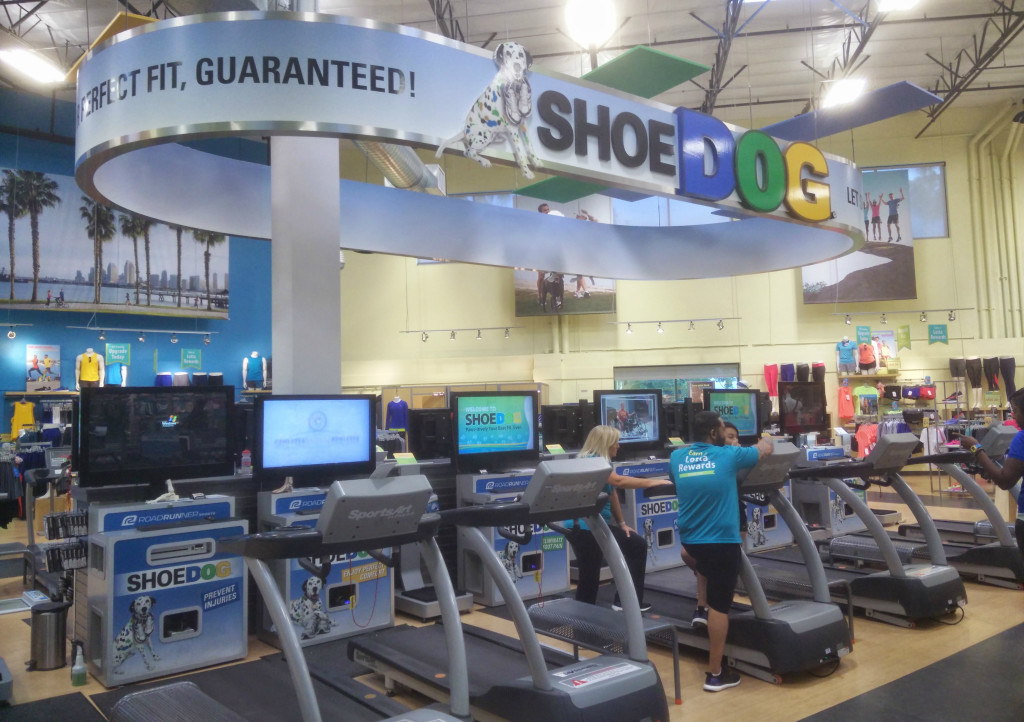 Shoe Dog 3D Paw Reading
There was some confusion about my appointment (person I was supposed to meet changed shifts), so I went ahead with the Shoe Dog process with different team members. The manager at the time, Sam, was very helpful and made sure that I had a positive experience throughout. The Shoe Dog experience goes through the whole process of identifying what type of insoles and running shoes you need using some very advanced technology. First, they ask you some basic questions about yourself. The first measurement they take is your foot size using a Brannock Device (found at most shoe stores). Next, you stand on this placemat that measures your arch and shows where you place the most pressure on your feet when standing. Surprisingly, I place a little more pressure on my left foot.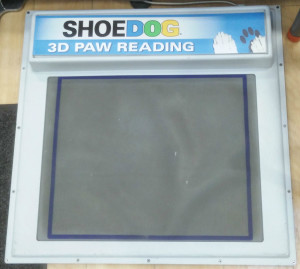 Treadmill Gait Analysis
Next, you run on a treadmill for about a minute while they record your feet from behind. The purpose of this is to see where you are striking on the ground and how your ankle rolls (if at all). Like I said before, when I first did this test, I was told my ankles rolled too far inward. This time around, the rep at Road Runner Sports said my pronation was fine and that I would need neutral shoes (not stability). So either my running form changed the past few years or the person who performed my test last time was wrong!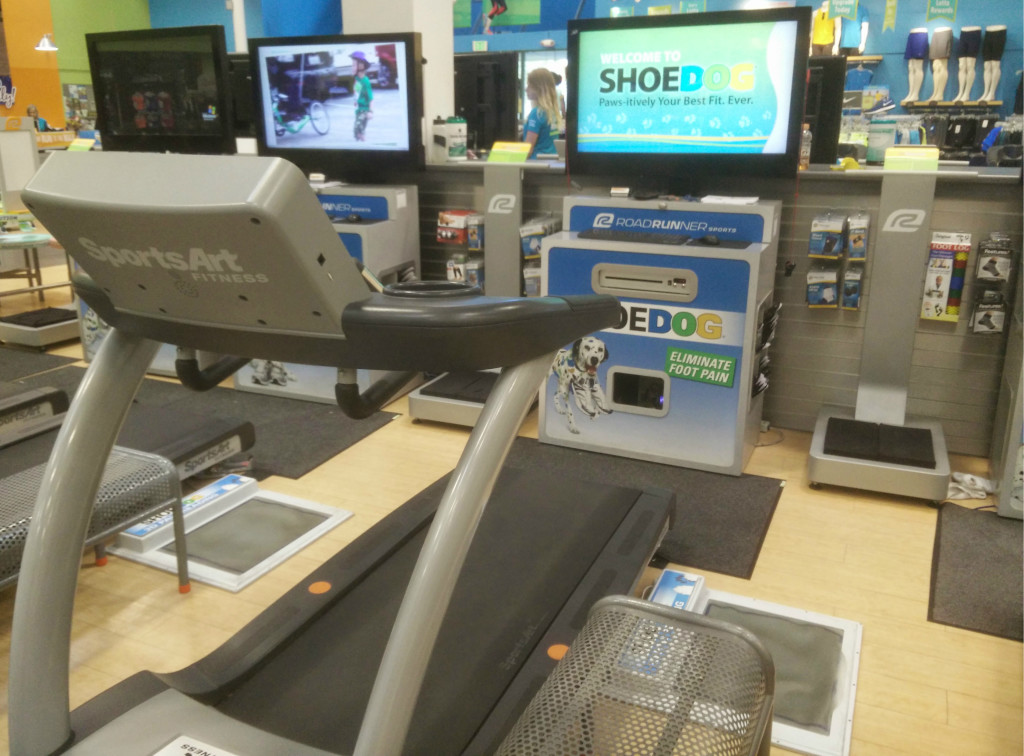 Custom Insoles
Another neat feature is how they mold the custom insoles. They have you stand in this soft, cushion area, then place a heated (flat) insole underneath your feet to get the most accurate representation of your feet and arches. I have been sent insoles to test out and only one of them required you to do some type of heating. Unfortunately, that was a little too much trouble for me to do, so I never went through that process.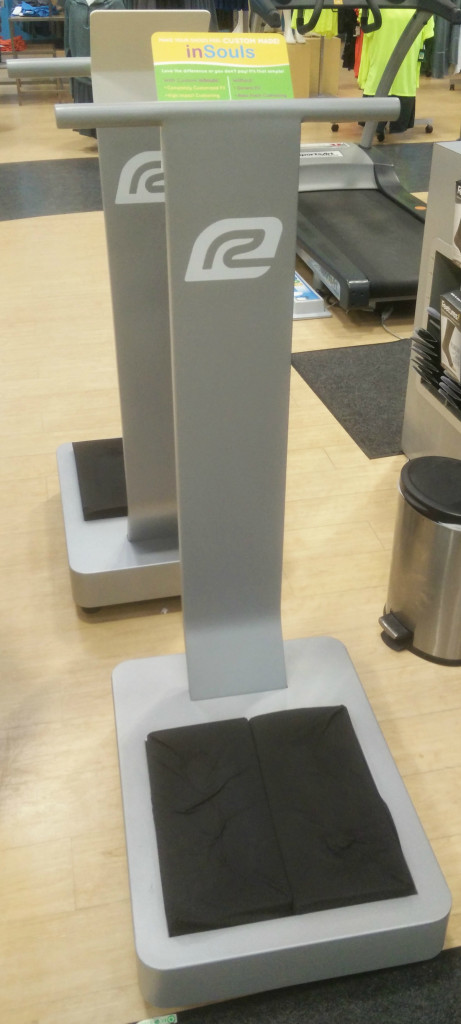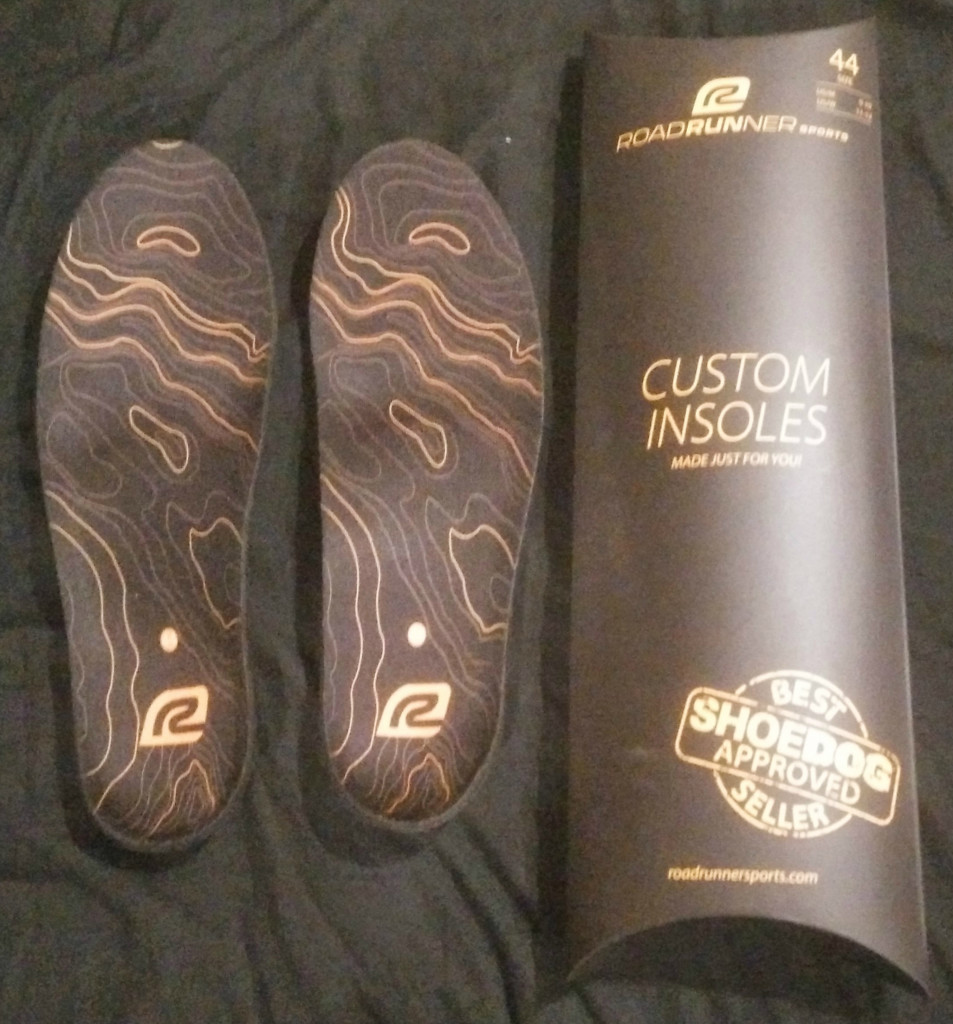 Running Shoe Selection
After finding out what type of running shoes I needed and creating a custom molded insole, I was sent to the shoe area to test out specific shoes for me. I went to a Footlocker a few weeks ago to look for a particular pair of shoes I was interested in. Unfortunately, they only had about half a dozen running shoes available. I suppose there are a lot more people that are interested in basketball shoes vs running shoes. If you've never been to a Road Runner Sports, I highly recommend stopping by just to check out the huge selection of running shoes, it's pretty amazing!
I was actually happy to find out I needed neutral running shoes. The selection of stability shoes was a lot lower than neutral, and the colors and styles for neutral shoes were way better! Since I've been running in Brooks shoes for a few years now and ore recently, Adidas, I was actually looking for some new Nike running shoes. I bought a pair of the Nike Free Runs many years ago and have used them for casual shoes this entire time. I decided to go with another pair of Nikes to occassionally use as my casual shoes as well. Check out the Nike Air Zoom Elite 7 below, I love the style and colors of these running shoes!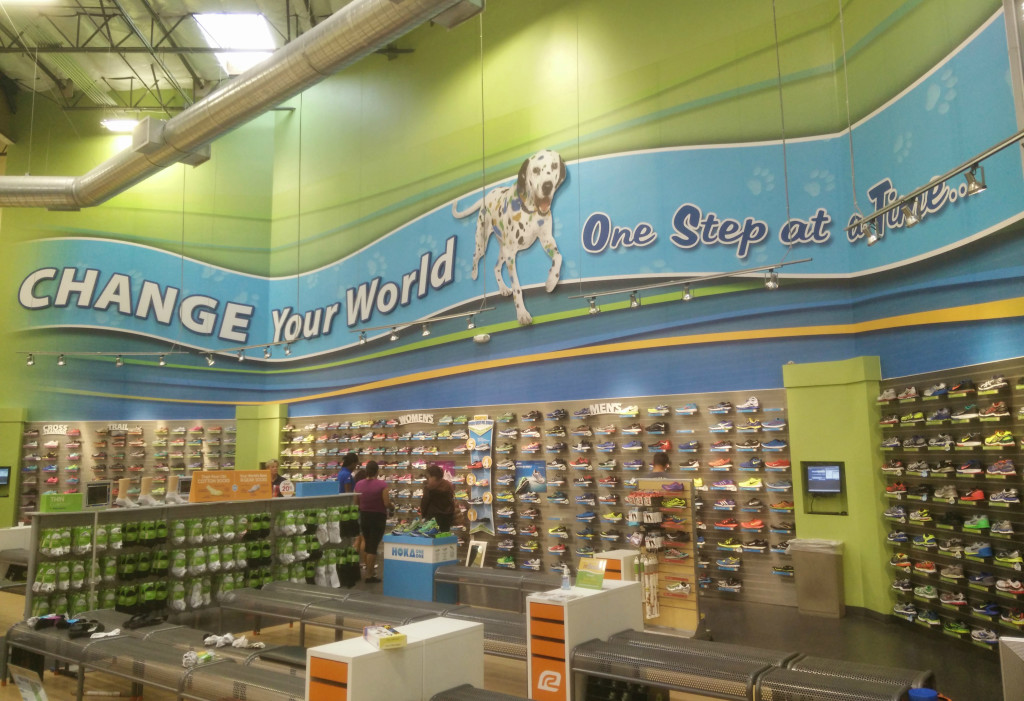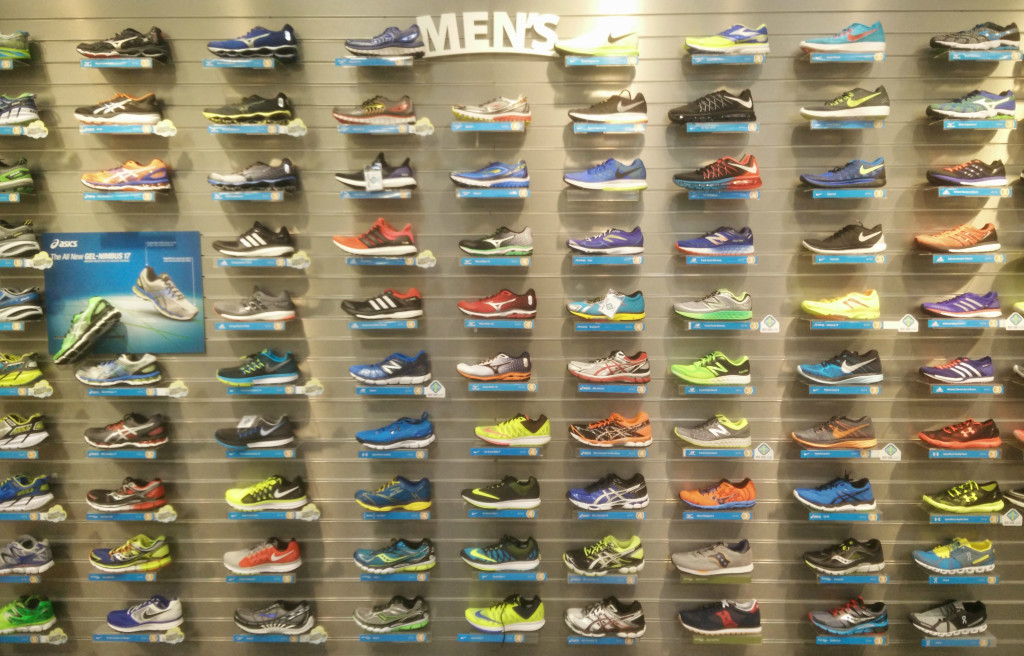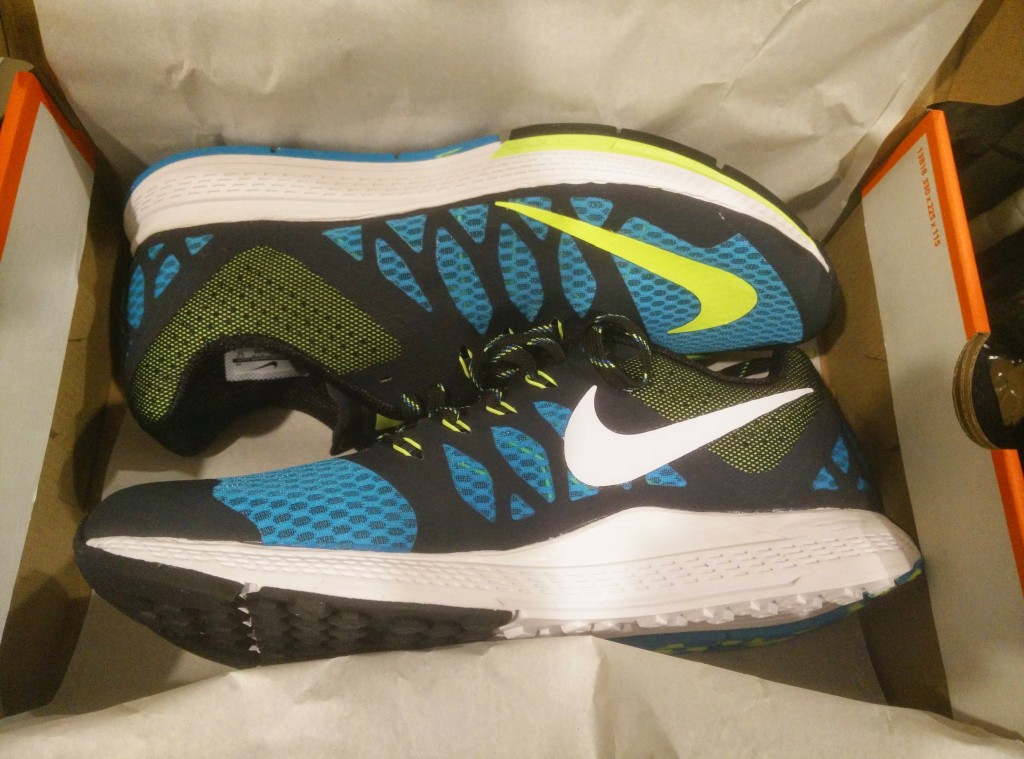 Final Thoughts
I want to reiterate the experience I received at Road Runner Sports. I was surprised to hear that the person I was supposed to meet was not there (although I was 15 minutes early, so I waited until my actual appointment time). It was almost 10 minutes past my appointment time and I was about to walk out when one of the representatives told me he would walk through the Shoe Dog experience with me anyways. When they passed my info to the rep at the running shoe area, I was given full attention and great advice as well. It was during this time that I first met the manager and he wanted to make sure I didn't have any other issues.
Road Runner Sports has a unique 90-day guarantee where you can come back and exchange your existing pair of running shoes for another pair if you are not completely satisfied with the ones you purchased before. Doesn't matter how much wear or dirt you already got on them, it is no questions asked! I highly recommend any new and old runners come in, go through the Shoe Dog experience and find the right pair of running shoes for you!
Disclaimer: This post was sponsored by Road Runner Sports; all opinions are my own.