I was lucky enough to get to try out different products from KIND Healthy Snacks, a natural foods company that manufactures whole nut and fruit bars made from natural ingredients. Since I started racing back in 2009, I've tried many kinds of energy, fruit, nut and granola bar samples at race expos. Some are definitely better than others, each one having their own level of health benefits and taste. The neat thing about KIND Healthy Snacks are that they are very transparent (figuratively and literately) in how each product boasts their benefits. Here is an example of some of the amazing benefits of the Fruit & Nuts, Plus and Healthy Grains products, followed by a list of samples I received:
All natural, gluten and wheat free, 2.5g of fiber, non GMO and no trans fats, diary free, cholesterol free, very low sodium, low glycemic, 6g protein, good source of fiber, and no sulphur dioxide.
KIND Fruit & Nuts
The original all natural, gluten free, and non-GMO fruit and nut bar.
Almond & Coconut
Apple Cinnamon & Pecan
Walnut & Date
Fruit & Nuts in Yogurt
Fruit & Nut Delight
Almond & Coconut
Nut Delight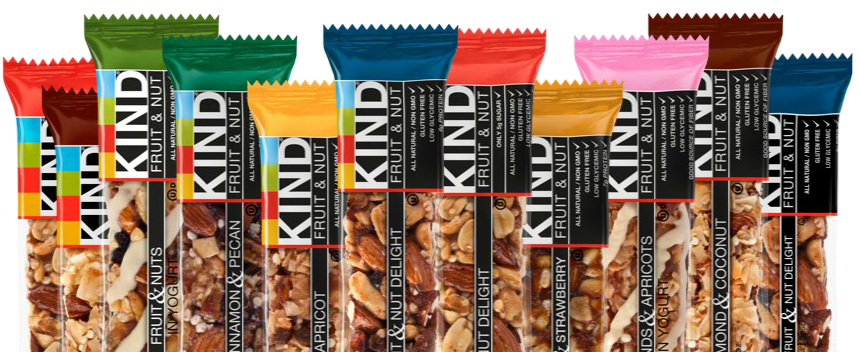 KIND Plus
Packed with nutritional boost.
Peanut Butter Dark Chocolate + Protein
Pomegranate Blueberry Pistachio + Antioxidants
Blueberry Pecan + Fiber
Dark Chocolate Cherry Cashew + Antioxidants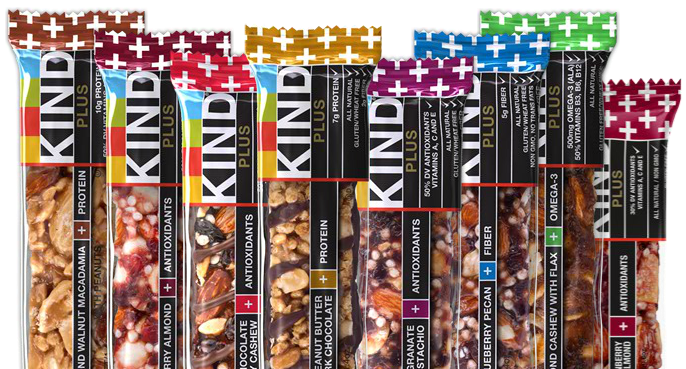 KIND Healthy Grains
A better KIND of granola. KIND Healthy Grains are delicious, artisanal blends of nature's most healthful whole grains and superfoods hand-crafted to give you more health benefits in every bite!
Oats & Honey Clusters with Toasted Coconut
Maple Walnut Clusters with Chia & Quinoa