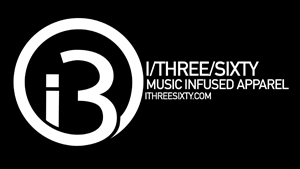 I was asked by i360 to test and review their music infused apparel: the i360 Sportband and Beanie. Although the name of it makes it sound like some sort of advanced technology headband and beanie filled with wires and a computer, it isn't. Although it is something that I am surprised hasn't been around sooner, it's a pretty straightforward concept. The beanie and headband was designed in a way to provide an opening for tiny speakers (included) to store on the inside! All you have to do is plug your iPod into the appropriate jacks and insert the iPod in the designated slot within the product.
Having gone back into running for over a year now, there are a couple of issues I have with regards to listening to music while running. First is the rare (although annoying when it does happen) occasion when I am sweating so much my Skullcandy earbuds would slip out of my ear. There were also a few times when I would accidentally yank on the earbud cord while running, causing one or both buds to come out of my ear. And because I sweat so much from running, I have broken more than one pair of earbuds by getting sweat into the earbud.  And the other problem is just trying to keep sweat in general out of my face. So with the i360 Sportband and Beanie, it addresses all of those issues.
The speakers are detachable, which allows you to wash the product so you won't have to worry about any smells, which is nice. The materials range from cotton to acrylic to polyester fleece. The beanie and headbands are made to fit most versions of the iPod including: iPod Nano 1st to 5th generation, 2nd generation iPod Shuffle and even the Nike+ iPod system.
Quirks
There were a few things I had issues with when using the i360 Sportband and Beanie:
They were a little tight for me, even though I never thought of myself as having a big head. I could still fit in it, but if I had to wear it for an extended period, that might get annoying. The problem that all hat makers have is trying to find the most popular/common head size and make it to fit them. If you are out of that range, then you're just out of luck.
Although the sound quality is okay, you definitely will miss out on any bass, which I am a big fan of. And when I was first putting them on and testing the volume, I noticed that you can hear the music from outside. That may be a problem if you have an issue with others listening to what you are listening to.
Controlling the iPod from the opening that is provided is pretty tricky. Luckily, this isn't a big issue for me since once the music starts playing, the only time I will use the iPod is to jump to the next song or turn it off once I am done with my run.
Final Thoughts
Other than that, I don't see why I wouldn't use either the headband or beanie on some of my short runs. Although it is getting a lot warmer out, which would make the beanie too uncomfortable and hot, the headband could be used to help keep the sweat out of my eyes. Like I said earlier, it is compatible with the Shuffle, but I don't see why you can't make your own version of this product. Just clip it onto a regular beanie or headband, wrap the excess cable around the Shuffle or tucked in and it should work the same way as the i360. Of course, that's just a theory; I've never tried it before. But if you have other versions of the iPod, it would make sense to give i360 a try.